Registration                                     Poster                                    Brochure
REVA 2024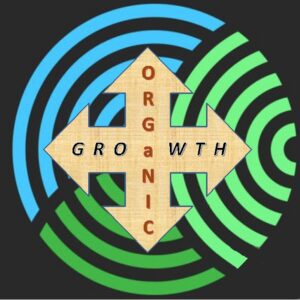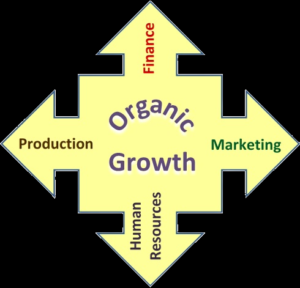 ORGANIC GROWTH: THE FUTURE OF BUSINESS
DATE: 24th FEBRUARY 2024 (SATURDAY)
ABOUT "REVA -2024"
"REVA" is the mark of the potential of today's youth. It is a platform provided by Narmada College of Management, where students from the Management faculty – both at the PG and UG levels, are invited to express their views, exhibit their potential and explore more knowledge on upcoming themes of management in general and business management, in particular.
REVA is organized by Narmada College of Management, once in every two years where management students from across the state of Gujarat and other states, enthusiastically participate in thematic events like elocution, quiz, storytelling, drama, business plan presentation, role play, poster making etc. They are enthused to use their creativity, research abilities, communication skills, presentation skills and the like and exhibit their competiveness.
ABOUT THE THEME OF REVA 2024
REVA 2024 is based on the theme: "ORGANIC GROWTH: THE FUTURE OF BUSINESS".
Organic growth is a process by which a company expands on it's own capacity. In an organic growth strategy, a business utilizes all it's resources to expand it's operations and grow the company, without the need to borrow. Organic growth is typically marked by an increase in output, greater efficiency and speed with production, higher revenue and improved cash flow. It is critical for the success of a company.
Organic growth Vs Inorganic growth:
Inorganic growth, by comparison, is accomplished by using resources or growth opportunities outside of a company's own means. It includes things such as taking loans, entering into mergers & acquisitions, etc.  Inorganic growth almost always relies on securing outside capital or resources but may enable more rapid expansion.
Organic growth on the other hand, relies on intrinsic resources and skills to experience a slower, more natural growth.  Organic growth is often more difficult to come by because it takes longer and it usually requires a shift in how the company operates.
Yet, organic growth is arguably better in the long run because it prevents loss of a company's independent identity and it also prevents a company from taking on substantial debt/ borrowed resources/ over reliance on external enablers.
Three Primary Strategies for Organic Growth:
Continual optimization of commercial activities, which involves how goods and services are priced, marketed and sold.
Reallocating funds into activities eg. Production of higher learning goods that fuel earnings and growth.
Developing new models for operations or creating and developing new goods to sell and services to offer.
The fact remains that any kind of growth requires significant expenditure, Hence, it is difficult for a company to fund more than one growth strategy at a time. Also, pursuing/focusing on only one of the core strategies at a time, helps make it clear which actions within a strategy are working and which aren't.
ABOUT NARMADA COLLEGE OF MANAGEMENT:
Narmada College of Management was established in the year 2000.  It is located in the offset of the National Highway 08, near Zadeshwar Chokdi, on Shuklatirth road, Bharuch. It is approved by AICTE and affiliated to Gujarat Technological University, Ahmedabad.
Since its establishment, the College is known for pioneering new programmes, focusing on the all-round development of the students (youth), developing and utilizing networks for the benefit of both – students and organizations, research abilities and development and spread of new knowledge, etc.
The College is rated well amongst it's stakeholders and has a vast and well settled alumni base spread across the world, engaged with both – manufacturing and service sectors at higher positions. All throughout, this College has stood among the top 5 Colleges of the state be it in terms of academic results or placement performance.
The faculty and staff members are the true assets of this College. Their consistent efforts, innovative pedagogies and their commitment to their roles has led to the highest credibility that this College enjoys today.
THE EVENT ITINERARY:  
9.00 am to 9.30 am                          Registration and Breakfast (PANJIKARAN AVAM NASTA)
9.30 am to 10.00 am                        Inaugural Session (SHUBHARAMBH)
10.00 am to 11.30 am                      Event 1. Debate (VAAD VIVAD)
                                                         Event 2. Story Telling (KAHANI KATHAN)
11.30 am to 12.00 pm                     BREAK
12.00 noon to 1.30 pm                   Event 3. Business Plan (VYAAPAAR YOJNA)
                                                      Event 4. Lessons from Movies (CHALCHITRA SE PRASHIKSHAN)
1.30 pm to 2.30 pm                          LUNCH BREAK
2.30.pm to 4.00 pm                         Exhibit your Creativity (SRUJANATMAKTA)
                                                                Event 5. Role Play (BHUMIKA NIRVAH)
                                                                Event 6. Business Game (VYAPAAR KA KHEL)
                                                                Event 7. Poster Making (AAKRUTI SE GYAN PRADARSHAN)
Event 8. Young Managers' Competition – Elocution Competition on the Theme (YUVA PRABANDHAK KI BHASHAN PRATIYOGITA)
4.00 pm to 5.00 pm                          Event 9. Folk Dance Competition (SANSKRUTI DARSHAN)
5.00 pm to 6.00 pm                         Valedictory and Prize Distribution (PURASKAR VITARAN AVAM SAMAPAN)
WHO SHOULD BE PART OF THIS EVENT AND WHY:
All students of the Management faculty – both UG level (BBA) AND PG level (MBA) should participate as they stand to gain thus:
They get acquainted to emerging concepts, theories and practices and get to appreciate what stands before them as they step into the professional world of business/entrepreneurship.
They get to know the competencies that other students hold and get to benchmark against what they think they have the potential to achieve as well.
They gather lessons from the industry participants and judges coming from the practicing field through their experiences of the journey of business transition and transformation.
BESIDES, THEY GET EXCITING PRIZES AS WINNERS AND OTHERWISE (MANY SURPRISES AWAIT THEM)
All this they get at a very concessional Registration Fee of Rs.200/- per student which is all inclusive and allows them to participate in 3 non-parallel events (maximum). The Registration link is as below:
___________________________________________________________
ATTENTION:
Kindly mark this date 24TH February 2024 (Saturday) in your Calendar/Diary and participate in huge numbers.
Your Faculty Mentors are warmly welcome without having to pay any Registration fees. (However, registration of the faculty is a must to help us get the exact count)
VAAD VIVAAD (DEBATE)
TOPIC: THE FUTURE OF BUSINESS IS IN ORGANIC GROWTH
Topic: breakthrough innovation is essentially disruptive
The event will have two rounds – First a speaking round where one student is required to speak for the motion and one against the motion. For the speaking round each speaker is given a time of 3+1 minutes only, the first bell ringing after 3 minutes and the last and final bell after the completion of 4th minute
After all the teams complete the speaking round, there will be a rebuttal round, where all the students for the topic will sit opposite to all the students against the topic.
The rebuttal round will be of 10 minutes. It will have students rebutting each other on the points spoken in the speaking round. Cross-questioning is allowed only in the rebuttal round.
A team of two students – one for the topic and one against the topic
Evaluation criteria for the Team:  Matter (content), Manner (articulation, time limit, etc), Rebuttals (logical Countering) 
The Language of the Debate can be English/Hindi/Gujarati
Faculty Coordinator: Dr. Subhash Yadav, Ms. Rashmi Ghamawala, Ms. Iram Khan
Student Coordinator: Ms. Kavita Verma (Contact No: 972620299)
KAHANI KATHAN (GROWTH STORY OF BUSINESS – THROUGH POWER POINT PRESENTATION)
Teams are free to take any business – existing or new from various sectors of Business, pertaining to either organic or inorganic growth.
They are expected to critically evaluate the business and present its analysis.
Stories can be of business success or failures.
Students will be given total (8+2) 10 minutes for presentation.
2 students / team (maximum)
Language: English
Evaluation Criteria: Matter (content) Method (Critical Analysis) Manner (presentation skill, time management)
Faculty Coordinators: Dr. Chetna Makwana, Prof. Rakhi Thakkar, Prof. Vaishali Sheth
Student coordinator: Mr. Navin Sharma (Contact No: 7227987466)
VYAAPAAR YOJNA (BUSINESS PLAN)
The Business Plan may pertain to either an existing business or a new business projecting the possibilities of organic growth.
It should not be submitted or presented anywhere before.
The plan submitted by you must have contents: (i) Company's business (ii) Mission statement, (iii) Product, Process, or Service (iv) Strategy, Distribution, Promotion, Competition (v) Financials (vi) Feasibility (vii) Social Contribution
The judges' decision will be final and no correspondence will be entertained.
The team will be given (15+5)20 minutes which comprises of 15 minutes for presentation and 5 minutes for question answers session.
Number of team members should not be less than 2 and more than 4.
Language: English only
Evaluation Criteria: Financial Projections, Innovative idea/uniqueness, Market potential and Scalability, Business feasibility and community impact.
Faculty Coordinators: Dr. Chetna Makwana, Ms. Rashmi Ghamawala, Ms. Vaishali Sheth
Student Coordinator: Mr. Mihir Suman (Contact No: 7874029953)
CHALCHITRA SE PRASHIKSHAN (BUSINESS LESSONS FROM MOVIES)
Participants are required to make a verbal presentation based on Business Lessons learnt from movie clips played during the competition.
Time for preparation: 10 minutes
Presentation time:2 minutes
Number of Participants in each team: 2 students
Language of Presentation: English
Evaluation Criteria: Worthwhile lessons, justification, communication.
Coordinators: Dr. Subhash Yadav, Ms. Iram Khan, Ms. Rakhi Thakkar
Student Coordinator: Ms. Shruti Mehta (Contact No: 9327223351)
SRUJANATMAKTA (EXHIBIT YOUR CREATIVITY)
BHUMIKA NIRVAH– ROLE PLAY
TOPIC: OUTSOURCING: LIMITING OR ENHANCING BUSINESS GROWTH.
The participating team is required to enact a role play on the Topic. Time for the role play shall be 10 minutes (maximum).
Use of make-up, drapery and background music is allowed
Any personal remarks, aspersions, character assassination etc. should be avoided.
Maximum numbers of participants: 6
Language: Hindi or English
Evaluation Criteria: Theme, Script, Stage Craft, Acting and Message Conveyed.
Coordinators: Ms. Rashmi Ghamawala, Ms. Rakhi Thakkar
Student Coordinator: Ms. Hiral Gohil (Contact No: 7698703805)
VYAPAAR KA KHEL – BUSINESS GAME
A short case of a business house which has grown inorganically in the past will be given to the students.  Students will get time for reading the case and preparing their organic growth strategy for the business house. After reading and discussion amongst themselves, each team will make a presentation before the judges
Time of 30 minutes for reading the case, and 4 minutes for presentation
Team of 2 students can participate in the Business Game
Language of the case and the presentation will be English
Evaluation Criterion: Organic Growth Strategies Suggested, Comprehension, Presentation
Coordinators : Dr. Subhash Yadav, Ms. Vaishali Sheth
Student Coordinator: Ms. Richa Aggrawal (Contact No:9081130008)
AAKRUTI SE GYAN PRADARSHAN (POSTER MAKING)
Theme: 1) Buy Now Pay Later            2) Innovative Sources of Financing
Team may select any of the theme
Drawing / painting must be on white sheet of A2 size (420 x 594 mm or 16.5 x 23.4 inch), which will be provided at the venue. Participants must bring their own colors.
No posters should include an image or name of government officials or popular personalities.
The poster should be a team effort.
Use of mobile phone or any electronic gadget is not permitted.
All posters submitted for competition shall become the property of organizing institute.
A team of 2 students can participate in the event.
English Language.
Evaluation criteria: Neatness, Creativity, Presentation and Relevance to the theme.
Faculty Coordinators: Dr. Chetna Makwana, Ms. Iram Khan
Student Coordinator: Ms. Riya Soni (Contact No: 8460064976)
SANSKRUTI DARSHAN (CULTURAL EVENT)
Dance can be either a folk or a tribal dance (Indian Style) or classical dance (Indian style).
Entry can be either solo or in a group.
Maximum 06 participants will be allowed per team. The team may consist of all boys, all girls or a mixture of both. Maximum 3 accompanists (registration required) are permissible, if required.
Participants will be allowed up to total 8 minutes including time for preparation where Duration
of dance should not be more than 06 minutes.
Evaluation criteria will be based on Technique, Rhythm, Expression/Grace, Costumes and Synchronization.
Faculty Coordinators: Ms. Rashmi Ghamawala, Ms. Iram Khan, Ms. Rakhi Thakkar
Student Coordinator: Ms. Hitisha Patel (Contact No: 7383650779)